According to the 2013 American Fitness Index, Atlanta ranks slightly above the middle with a ranking of 21 among 50 U.S. cities analyzed for their health score. This ranking is determined by a variety of factors, such as walking and biking paths, high quality drinking water, outdoor activities, healthy eating options, and many other criteria. The Atlanta local movers are proud that the addition of healthy areas within the city, such as the Atlanta BeltLine, Serenbe, Glenwood Park, and the Historic Fourth Ward had contributed to the city's health grade and are only the beginning of healthy areas that the city plans to create.
According to research by the American medical Association, the 1996 Olympic Games, which were held in Atlanta, resulted in a 27.9 percent reduction in ozone concentration due to traffic volume decreases, which brought asthma-related emergency room visits down 41.6 percent.
As the city continues to evolve and develop, there are some key ideas to keep in mind to maximize health, such as stairwell placements to encourage stairs over escalators/elevators, enlarging windows to allow natural light and views of greenspace, which is proven to stimulate mental activity, and other city engineering such as creating walkable neighborhoods that are conducive to walking and biking by residents. The result is both beneficial for people's health and also for the reduced automobile pollution.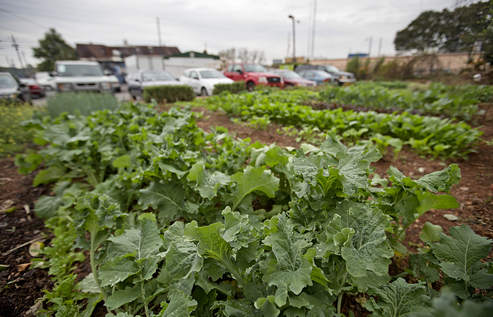 This entry was posted in