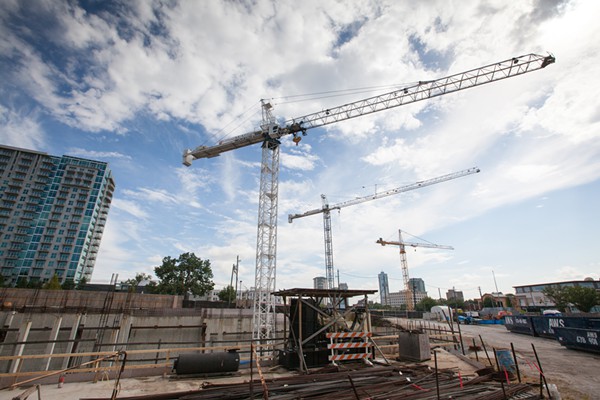 The construction industry was undeniably one of the hardest hit areas in the economic recession. In some areas, it has also been slow to regain momentum and prosper. MetroStudy, a nationwide source of housing and real estate data, has found some interesting data about the construction industry as it pertains to Atlanta regarding Q2 of this year.
Apparently, new construction housing starts for North Metro Atlanta were up 78 percent for that time period over the comparative months of 2012. An estimated 14,000 new homes are scheduled to be built in metro Atlanta this year, which is three times the amount of homes built four years ago. That's still a long way off from the area peak of 2006, where 60,000 new homes were built in Atlanta leading up to the real estate bust. The Alpharetta local movers are confident that the area is rebuilding at a slower, but steady, pace.
It isn't just new construction that is thriving either–many of the new subdivisions of a few years ago that sat vacant and unfinished are now filling in with new home buyers. Many trends can be attributed to the low interest rates, low available inventory, and an improving job market as driving criteria for buyer confidence.