Recently, Atlanta was one of seven local governments to be recognized by the Atlanta Regional Commission (ARC) for leadership in implementing policies and practices that contribute to efficient and sustainable use of resources in metro Atlanta. Atlanta obtained a silver certification following local work done through the Green Communities Program over the past four years, continually striving to make Atlanta a greener and more economically vibrant place to live, play, and conduct business.
Among Atlanta's sustainability achievements for 2013:
• In response to solicitations by leading automotive manufacturers seeking markets for the new generation of electric passenger vehicles, the Mayor's Office of Sustainability created the Metro Atlanta Plug-in Electric Vehicle Readiness Task Force. Its focus is to build comprehensive infrastructure for consumers who become electric vehicle owners in Atlanta. The permitting process for electric vehicle supply equipment has been streamlined to aid residents who want to install charging equipment.
• The R.M. Clayton Wastewater Treatment Plant is now equipped with a combustion engine that can convert waste biogas into nearly 13 million kWh of useful energy annually.
• More than 1,100 acres of brownfields exist within the 6,500 acre BeltLine planning area, and the Atlanta BeltLine is working to transform these areas into parks, trails and transit. On the BeltLine Eastside Trail alone, 1,700 tons of contaminated soil were removed over 2.25 miles. The Historic Fourth Ward Park was 17 acres of industrial wasteland until it was converted into the functional and recreational greenspace that it is today. These projects are representative of the work that will take place on the rest of the Atlanta BeltLine corridor.
• The Department of Watershed Management recently updated its Post-Development Stormwater Management Ordinance to promote the use of green infrastructure on new and redevelopment projects in the city.
The city will continue to make green improvements and make living in Atlanta a better thing as time goes by.
Atlanta Braves second baseman Dan Uggla has put his massive Buckhead condo on the market, and the 4,595 square foot unit encompasses the entire top floor of the Terminus building. The condo unit, located on Piedmont Road off of Peachtree in the center of Buckhead, also is home to the largest private terrace of any condo in Atlanta. It has 3 bedrooms, 3 bathrooms, and $2.75 million. Moving to Buckhead and into this massive penthouse condo would be a dream come true for many, and the pictures help show how unique the property really is.
The penthouse is decorated in a chic, sleek and minimalist décor aesthetic and there are sweeping views of the city from many of the floor to ceiling windows. Uggla has relocated to a mansion in Sandy Springs, which, at 14,000 square feet, is significantly larger and has additional amenities like a basketball court, a heated pool, and a putting green.
See more images of the condo here.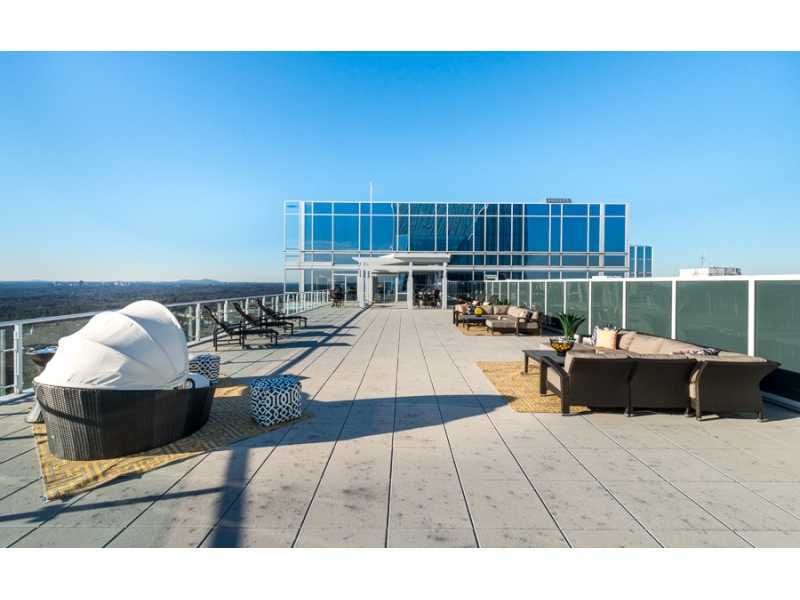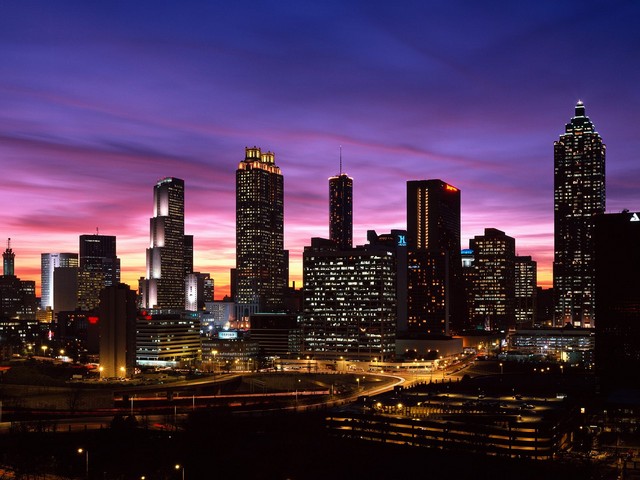 While Atlanta isn't among the top cities people think of in the US like Miami, New York, Chicago, and Los Angeles, it is steadily growing and it is a prime market for real estate investment, according to a recent study by Jones Lang Lasalle, a real estate services firm. Atlanta found itself in what the company's analysis portrays as a very advantageous position: No. 16 out of the top 30 overall and nearing the top of the class of "second-tier" cities that are starting to receive a larger share of new real estate investment as bigger cities grow more saturated.
Atlanta ranked above second-tier cities like Houston, Dallas, and more, though it wasn't as highly ranked as the fellow second-tier city of Boston. Buying a home in Atlanta for investment purposes is a popular move for many still, and real estate investment is a significant element in analyzing the success of Atlanta. Second-tier cities are profiting. In particular, second-tier cities that combine good governance, sound educational systems and innovative city planning are gaining momentum. They are focusing on flexible, well-designed real estate: open, sustainable and collaborative work spaces in urban settings with amenities that appeal to the knowledge workers companies are increasingly trying to hire. This approach attracts investors by attracting tenants in high-growth sectors like tech and healthcare.
According to TMZ, the new pop-music bad boy Justin Bieber is looking to reinvent himself, this time as a hip hop artist. With that in mind, he is also looking for a home in Atlanta (aka "the dirty south") which is a hip-hop mecca and is a place Bieber spends time with his hip hop pals like Diddy, T.I., and Jermaine Dupri. It seems the rumors of Bieber being deported are at the back burner and now the focus is on moving to Atlanta.
Atlanta isn't the only place he's been scouting for property. Reports have him looking at expansive horse ranch properties in Hidden Valley, California as a means of escaping annoying neighbors and other problems he has been dealing with in regards to his LA mansion.
Do you think Justin Bieber will make the move to the Peach state? And do you think it will be a good or bad thing for the area? It would certainly bring publicity to our southern metro.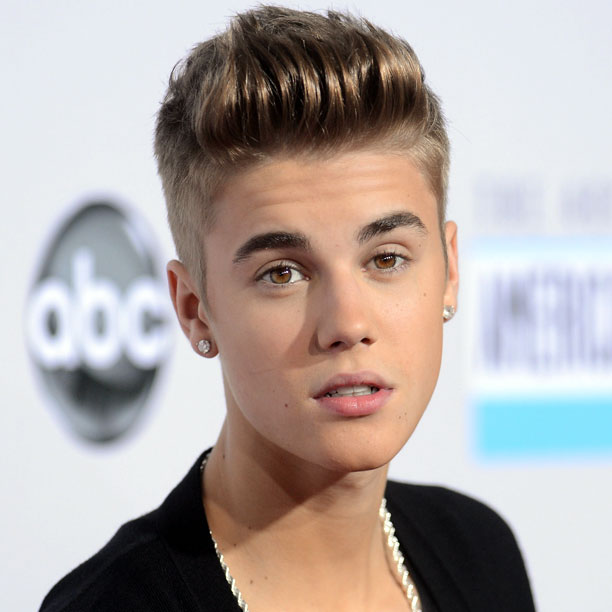 Atlanta's Daily World newspaper building on Auburn Avenue has been sold to new owners who have announced their intent to transform the commercial space into a retail and housing development. The building was purchased by Atlanta-based Gene Kansas Commercial Real Estate, and monetary terms remain undisclosed at this time. The building will undergo a vibrant revival, according to the new buyers, as the building is a staple in the historic district and needs some modernization.
The building was heavily damaged following a tornado in 2008 and the newspaper relocated to East Point, while the building remained unrepaired. The new buyers will likely be a positive impact on the building and will help restore the place to its original thriving look. To help remind people of the Atlanta commercial building's history, Kansas said he plans to keep the plaques on the door that recognize the Atlanta Daily World's 86 years of print journalism. At one point, the company printed more than 40 separate newspapers at its plant on Auburn Avenue.
The real estate market in Atlanta is hot, hot, hot–so much so that the amount of available inventory for interested buyers is coming to a screeching halt. The increase in sales without increases in new construction has left the Atlanta real estate market at a very tight spot with sellers having the upper hand over buyers.
According to Metrostudy, the Atlanta area has a four-month supply of homes on the market, compared with the six- to seven-month supply that is considered normal. The average 30-year fixed-rate mortgage in metro Atlanta rose this week to 4.63 percent from 4.54 percent the previous week, according to weekly data from Bankrate. Local rates were slowly catching up with the national average, which was 4.69 percent. The average 30-year rate was around 3.76 percent this time last year.
Curbed, an online real estate site, has hosted this year's Curbed Cup Tournament to find the best neighborhood in metro Atlanta. Kirkwood, the growing suburban town in DeKalb county, beat last year's winner, Old Fourth Ward, and had a very close competition with Grant Park. Kirkwood narrowly won with 50.2 percent of more than 6600 votes, a finals vote tally that more than doubled last year's. The difference between victor and runner-up this year was decided by just 23 votes.
Kirkwood is located on the east side of Atlanta, and it is revered by locals as a small town in the big city. It is a historic streetcar suburb and has historical links to the battle of Atlanta from the Civil War. There are community events that draw residents of nearby suburbs, like the Kirkwood Spring FLing, the B*ATL Event, and the Kirkwood Wine Stroll.
Home prices in the Atlanta area have proven strong, and recent reports show that the tail end of 2013 was a huge leap for the metro pricing. CoreLogic reports that home prices saw a rise of 15.7 percent in November 2013, and that home prices rose across the board in Georgia, making the peach state the fifth highest home prices in the nation following a 13.3 percent gain. Buying a house in Atlanta is proving increasingly competitive and popular, with 2013 hitting some landmark highs.
Home prices rose on a national scale too, with numbers up almost 12 percent from November 2012 and a slight 0.1 percent over October 2013. Many in the industry here in Atlanta and throughout the nation are expecting 2014 to be a big year for the market, as 2013 was the best year for home appreciation since 2005.
Relocation demand is rising for the Atlanta area, prompting the need for more corporate housing options in the region. A new development called AvenueWest Atlanta is the latest location to open for the AvenueWest Global Franchise, a company that fills the void between private landlords and new city transplants and business travelers. Corporate housing is the company's specialty, which is basically the need for fully functioning housing for about a month or so as they seek more permanent housing situations. The Atlanta corporate movers have found that the Atlanta branch of the company, located at 5905 Atlanta Hwy., has the connections for fully furnished apartments, homes, and condominium units for corporate needs.
The appeal of corporate housing is that they have all of the amenities of home and are available for longer periods of time and a more affordable rate than hotels would provide. One of the benefits specifically in Atlanta is that there has been a boom in real estate without the quantity of homes to meet the demand, and these temporary solutions can be the perfect place to bide time until you can find a permanent home or a place of interest becomes available. You can read more about the company and browse availability here: http://atlanta.avenuewest.com.

The property that was initially planned to become the Trump Towers Atlanta now has a new fate, according to Atlanta Biz Journals which has reported that AMLI has purchased the land and is planning a Midtown high rise apartment project. The land is approximately 1.8 acres and it is located on the corner intersection at 15th and West Peachtree Streets, a lot that sold for $7 million. That price breaks down to about $91 per square foot, or less than $4 million per acre. Atlanta commercial real estate trends show that's not the lowest in the area but it is still a great deal.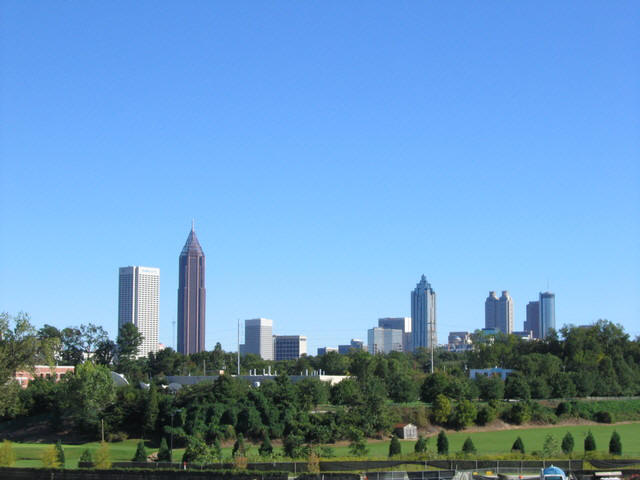 According to early discussions with contractors, the property could be 20 to 30 stories high, though other details for the project remain unknown. The development group will present their proposal to the Midtown Development Review Committee in the coming weeks. Apartments and condos are popular projects throughout the nation, and Atlanta is no different, with apartments sliding into the lead position. This AMLI development will be the fifth high rise to go up in the neighborhood in 2014 so far.