Recently, the ABA Banking Journal published an article that names Atlanta as a city that is rising from the depths of the housing crisis and rebuilding. Few metro areas experienced as much stress as Atlanta, where many banks failed during the credit crisis, but the market is finally showing signs of light. This cycle of the rejuvenating Atlanta real estate market has earned the description as a phoenix. So what's the real estate market like exactly?
Real estate prices seem to have bottomed. In some markets, they actually have new construction, 'spec' homes being built, but there is a long way to go before the city is at the stability level it was a few years ago. Residential real estate prices in metro Atlanta actually fell for five straight years from 2008 to 2012, according to the Federal Housing Finance Agency. Loaning entities, such as banks, are still trying to regain their footing and allow for new lending applications to be processed and fair. Sales activity has increased for Atlanta, and moving to Atlanta is gaining in momentum as vacancy rates are dropping.
For now, we are all curious to see what the latter half of 2014 will bring to Atlanta.
A financial company called NCR is in discussions to open their new headquarters in Midtown Atlanta, a company move that will bring about 1,200 new jobs to the area while also moving hundreds of jobs from Gwinett County. But Midtown isn't the only location on the company's radar—NCR also looked at sites in Gwinnett, Alpharetta and Central Perimeter. The desired Midtown space for the company would be a 225,000 square foot to 275,000 square foot building, with a layout similar to Coca Cola's Midtown headquarters. Other rumors have suggested that NCR would build its own space in the form of a 10-story office tower.
NCR wants a location with good visibility from the heavily trafficked Interstate 75-85 connector. The company is said to have looked at land on either side of the interstate, including near Technology Square and Northyards Business Park. As the retail real estate in Atlanta continues to tighten in terms to competition and availability, the decision needs to come soon from the company. Midtown is definitely a strong contender in the decision thanks to the strong technology community in the area.
It's no secret that Atlanta is comprised of many counties and suburbs—but which one is leading the pack in terms of successful real estate for 2014 so far in terms of Atlanta commercial real estate? Let's break down the top three areas and delve in a little into what is driving their success.
Central Perimeter: net absorption was 600,000+ rentable square feet plus, for 2013. This is once again the biggest submarket in Atlanta. The potential downfall? With such high occupancy rates, the rents are going to rise as demand quickly outpaces the supply.
Buckhead: a new complex, The Buckhead Atlanta Retail Complex, is finally complete. The once perilous overdevelopment of Buckhead is now striking a balance as an influx of consumers and retailers alike return to the area. The bad news about the growth? The already problematic traffic in the area will only intensify.
Midtown: tech-savvy growth is undeniable. The Georgia Tech high-performance computer center builds on this submarket's clear focus and identity as an innovation district that can battle with San Francisco and Seattle, and the rumors about Google Fiber coming to the area can have a huge impact.
The continuing rise in home prices in metro Atlanta is giving homeowners with underwater mortgages optimism that they'll be able to sell eventually and break even, or possibly even make a profit. Currently, about 35 percent of homeowners in the area owe more money on their home than it is worth, a number that has dropped from 54 percent one year ago. Owning a home in Atlanta is still a shaky venture for some, as Atlanta Is still among the cities with the highest negative equity, along with Orlando and Las Vegas.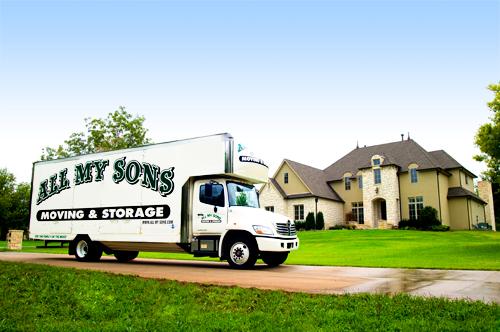 Prices are expected to continue rising but at a slower pace even as more buyers enter the market and inventory remains tight. The pace of the decline in the number of underwater mortgages also will slow locally and nationally. Zillow said the national underwater mortgage rate dropped to around 19 percent in the fourth quarter, the first time it has been below 20 percent in years. The cities with the lowest negative equity rates were San Jose, Austin and Houston.
Atlanta is one of those cities that has seen its fair share of mortgage ups and down in the last few years following the 2008 housing crisis. When it comes to interest rates, home values, and real estate listing prices, the road hasn't always been smooth for Atlanta in recent years. However, the Atlanta metro area might be seeing a big turnaround in 2014, which could include more construction, more home inventory, and fewer foreclosures for new homeowners. If you're thinking of moving to Atlanta and buying a home, now might be the prime time to take advantage of a still strengthening market.
According to real estate website Trulia.com, the median home sale price in Atlanta is $235,000 — from November 2013 to last month an increase of $30,000. Zillow.com predicts an additional 8.1 percent growth through 2014. Atlanta's home market, looks to be finding balance in light of its rocky ups and downs of recent years.
Considering a move to Atlanta? The newest reality star, Todd Chrisley, is a real estate giant in the Atlanta area, and he is now listing his 30,000 square foot mansion for $2.5 milion. The home has 9 bedrooms and 12 bathrooms, and it's eccentric and over the top, just like Chrisley himself. The 2-acre estate has an in-home fitness center, theatre, steam room, outdoor kitchen, grotto, wine cellar, saltwater pool, and an elevator.
On the lower floor alone there's a two-story marble foyer that leads to the formal dining room, piano room with fireplace, sitting room, and gallery hallways lined with hardwoods, granite, crown moldings, and soaring ceilings. All that leads downstairs to the gourmet kitchen, family room and yet another more casual living room that's so big it needs its own floor.
If you're in the market for a sprawling Atlanta mansion, this might be your perfect home!
While sales prices went up in the Atlanta metro market, actual sales were down in February 2014, according to the Atlanta Board of Realtors. A report in the Atlanta Business Chronicle says single-family residential sales in metro Atlanta totaled 2,344 in February – which is down 4.6 from February 2013 and down 8.5 percent from January 2014. Sales prices averaged $187,000 – up 16.9 percent from February 2013 and up 3.9 percent from January 2014. The Atlanta movers have found that a large contributing factor to the drop in sales was the bad weather that the area experienced last month.
There's also a new residential development under way in Decatur, as the Decatur Metro reports that Thrive Homes will begin the complex Seven Twelve Oakview, which will consist of three & four-bedroom townhomes. They will likely be finished this summer.
Recently, Atlanta was one of seven local governments to be recognized by the Atlanta Regional Commission (ARC) for leadership in implementing policies and practices that contribute to efficient and sustainable use of resources in metro Atlanta. Atlanta obtained a silver certification following local work done through the Green Communities Program over the past four years, continually striving to make Atlanta a greener and more economically vibrant place to live, play, and conduct business.
Among Atlanta's sustainability achievements for 2013:
• In response to solicitations by leading automotive manufacturers seeking markets for the new generation of electric passenger vehicles, the Mayor's Office of Sustainability created the Metro Atlanta Plug-in Electric Vehicle Readiness Task Force. Its focus is to build comprehensive infrastructure for consumers who become electric vehicle owners in Atlanta. The permitting process for electric vehicle supply equipment has been streamlined to aid residents who want to install charging equipment.
• The R.M. Clayton Wastewater Treatment Plant is now equipped with a combustion engine that can convert waste biogas into nearly 13 million kWh of useful energy annually.
• More than 1,100 acres of brownfields exist within the 6,500 acre BeltLine planning area, and the Atlanta BeltLine is working to transform these areas into parks, trails and transit. On the BeltLine Eastside Trail alone, 1,700 tons of contaminated soil were removed over 2.25 miles. The Historic Fourth Ward Park was 17 acres of industrial wasteland until it was converted into the functional and recreational greenspace that it is today. These projects are representative of the work that will take place on the rest of the Atlanta BeltLine corridor.
• The Department of Watershed Management recently updated its Post-Development Stormwater Management Ordinance to promote the use of green infrastructure on new and redevelopment projects in the city.
The city will continue to make green improvements and make living in Atlanta a better thing as time goes by.
Atlanta Braves second baseman Dan Uggla has put his massive Buckhead condo on the market, and the 4,595 square foot unit encompasses the entire top floor of the Terminus building. The condo unit, located on Piedmont Road off of Peachtree in the center of Buckhead, also is home to the largest private terrace of any condo in Atlanta. It has 3 bedrooms, 3 bathrooms, and $2.75 million. Moving to Buckhead and into this massive penthouse condo would be a dream come true for many, and the pictures help show how unique the property really is.
The penthouse is decorated in a chic, sleek and minimalist décor aesthetic and there are sweeping views of the city from many of the floor to ceiling windows. Uggla has relocated to a mansion in Sandy Springs, which, at 14,000 square feet, is significantly larger and has additional amenities like a basketball court, a heated pool, and a putting green.
See more images of the condo here.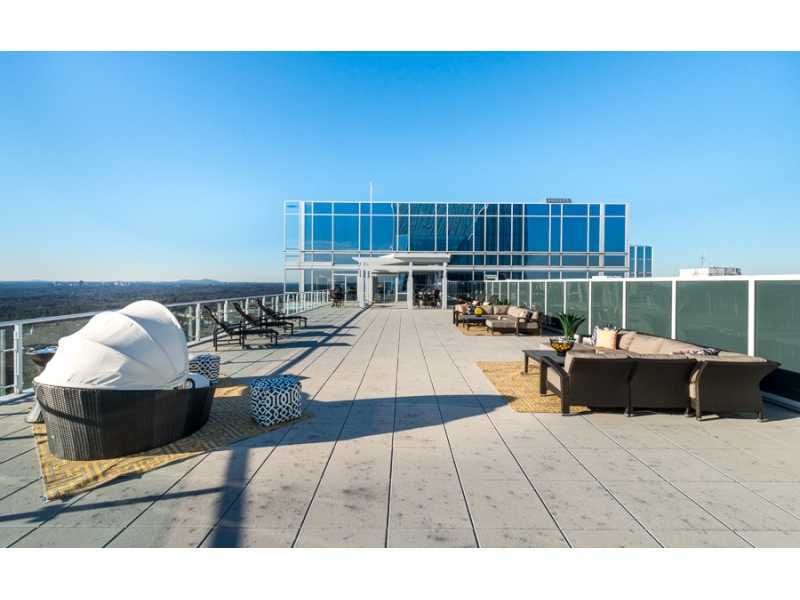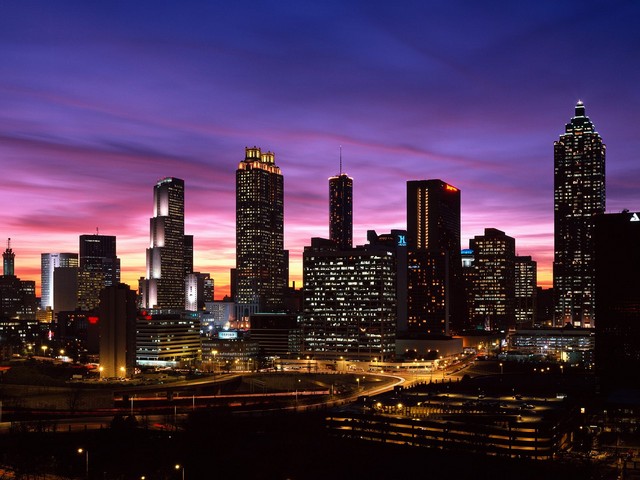 While Atlanta isn't among the top cities people think of in the US like Miami, New York, Chicago, and Los Angeles, it is steadily growing and it is a prime market for real estate investment, according to a recent study by Jones Lang Lasalle, a real estate services firm. Atlanta found itself in what the company's analysis portrays as a very advantageous position: No. 16 out of the top 30 overall and nearing the top of the class of "second-tier" cities that are starting to receive a larger share of new real estate investment as bigger cities grow more saturated.
Atlanta ranked above second-tier cities like Houston, Dallas, and more, though it wasn't as highly ranked as the fellow second-tier city of Boston. Buying a home in Atlanta for investment purposes is a popular move for many still, and real estate investment is a significant element in analyzing the success of Atlanta. Second-tier cities are profiting. In particular, second-tier cities that combine good governance, sound educational systems and innovative city planning are gaining momentum. They are focusing on flexible, well-designed real estate: open, sustainable and collaborative work spaces in urban settings with amenities that appeal to the knowledge workers companies are increasingly trying to hire. This approach attracts investors by attracting tenants in high-growth sectors like tech and healthcare.