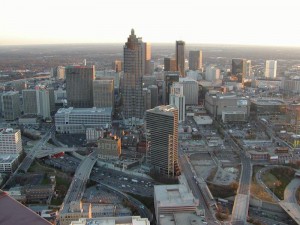 For a long time, Atlanta has been dubbed the poster child of urban sprawl, a moniker that might soon be coming to an end. According to a recent study by the Atlanta Regional Commission and Georgia Tech found that the civil engineering of the city of Atlanta is an example for the rest of the country with its copious amounts of walkable urban places, or "WalkUPs" for short.
The Atlanta local movers know that Atlanta has been creating WalkUPs since the mid 1990s in an effort to build denser urban areas with an increase in single of two-person households in this region and less children, as families with kids moved more toward outlying suburban areas.
Findings from the study have shown that 74 percent of the established walkable urban areas in the metro area are spread out throughout the large city, with 16 of the areas in Atlanta proper and 27 are in areas served by rail transit. The Atlanta Beltline is a great example as it is a 22 mile loop of parks, trails, and transit that will ultimately connect 45 neighborhoods
The crowd funding platform that focuses on commercial real estate funds has officially hit Georgia, according to the National Real Estate Investor Online. CrowdVested enables real estate developers with the tools to raise capital and provide investment options all in one convenient place. Prior to CrowdVested, crowd funding was typically reserved for people who wanted to make donations towards a project or towards goods, and this company makes it possible to invest in great ideas and subsequently reap financial benefits.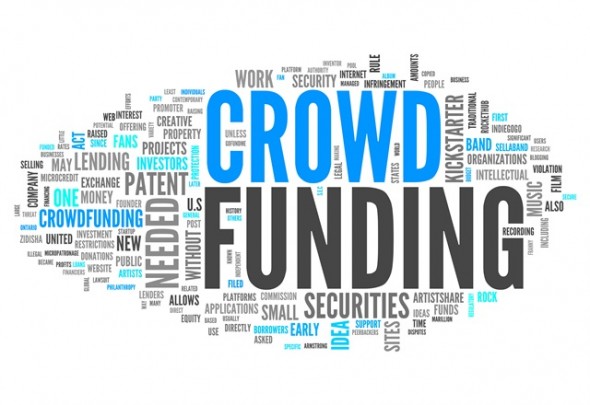 The Atlanta local movers have found that this program will be beneficial in filling the investment void in the local market and to obtain financing from a variety of investors who will in turn help better their communities.
Real estate is an ideal outlet for crowd funding, according to the group, because it is the foundation of local business and it helps directly serve local residents. Redevelopment and new construction projects are all proposed, and investors can get onboard for as little as $500 towards a project, making investment open to a wider array of investors than ever before.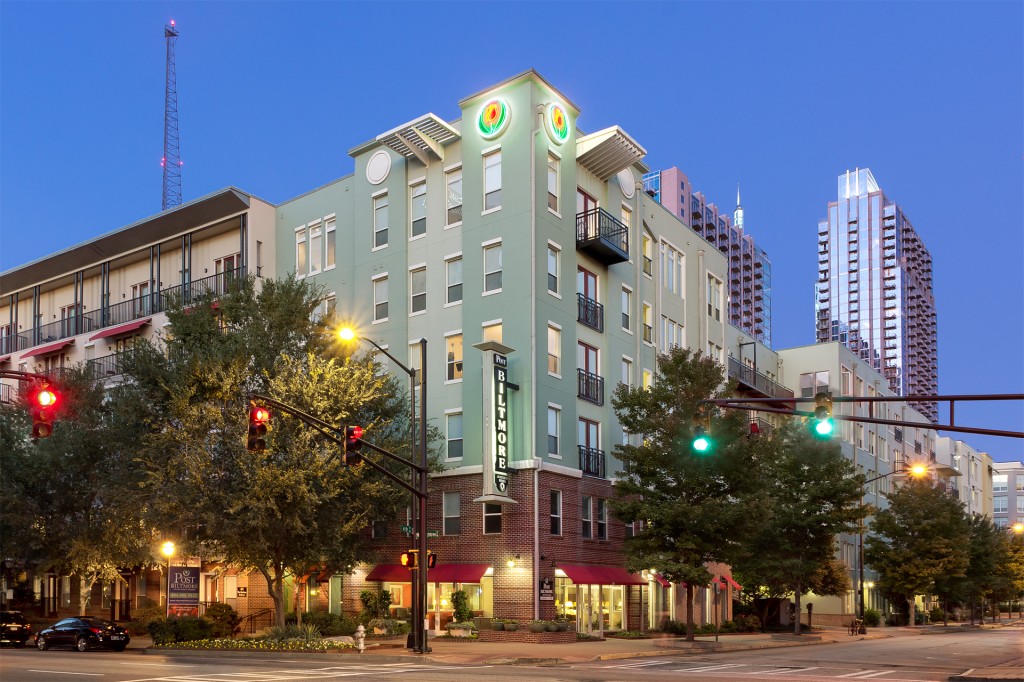 In today's real estate market, one thing is clear for Atlanta: home ownership is an affordable and wise investment. According to a study by Trulia, owning a home in Atlanta is affordable for 75% of the middle class, which is a figure determined by a few factors that the study took into consideration. Affordability was determined as a monthly mortgage payment in comparison to the metro Atlanta median household income.
The median household income in Atlanta is $54,628, and that makes a home costing $266,000 in the affordable range. Based on data compiled from the most recent MLS listings, 75% of homes for sale fall into that price range, bringing the affordability down from 2012 where there were 84% of homes listed under that price.
75% is a very affordable index for local buyers, and it isn't too far behind the most affordable city in America (by this study's standards), Akron, Ohio. In Akron, 86% of homes are affordable for middle class residents. On the flip side, the least affordable city in the country is San Francisco, where only 14% of homes are attainable to the middle class.
According to the 2013 American Fitness Index, Atlanta ranks slightly above the middle with a ranking of 21 among 50 U.S. cities analyzed for their health score. This ranking is determined by a variety of factors, such as walking and biking paths, high quality drinking water, outdoor activities, healthy eating options, and many other criteria. The Atlanta local movers are proud that the addition of healthy areas within the city, such as the Atlanta BeltLine, Serenbe, Glenwood Park, and the Historic Fourth Ward had contributed to the city's health grade and are only the beginning of healthy areas that the city plans to create.
According to research by the American medical Association, the 1996 Olympic Games, which were held in Atlanta, resulted in a 27.9 percent reduction in ozone concentration due to traffic volume decreases, which brought asthma-related emergency room visits down 41.6 percent.
As the city continues to evolve and develop, there are some key ideas to keep in mind to maximize health, such as stairwell placements to encourage stairs over escalators/elevators, enlarging windows to allow natural light and views of greenspace, which is proven to stimulate mental activity, and other city engineering such as creating walkable neighborhoods that are conducive to walking and biking by residents. The result is both beneficial for people's health and also for the reduced automobile pollution.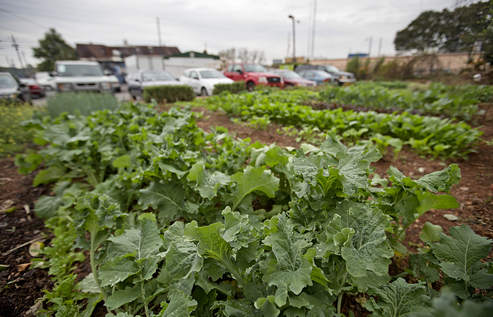 This October, HGTV's Chip Wade (star of Elbow Room) will be joining the Atlanta Home Show at the Cobb Galleria Centre. The Home show will offer peeks at the latest innovations in the home decorating, landscaping, and remodeling worlds. This year's expo marks the 30th annual home show for the area and it will take place October 4-6th. Chip Wade will bring his carpentry skills to the event and will speak on October 5th at 1 and 3pm. Tickets are $10 for general admission and can be purchased at the site www.AtlantaHomeShow.com.  His speech will be on Appealing Spaces: Lessons Learned from TV Makeovers.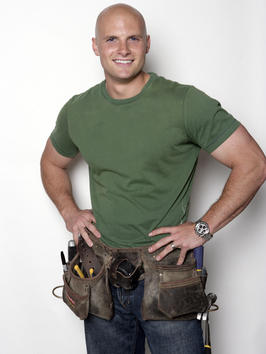 In Atlanta, the show is particularly relevant and important because home buying, selling, building and remodeling have all been on the rise this year in the local market. Come learn about tips for updating, expanding, and making your home one-of-a-kind with our team of experts. There will also be many attendee-specific savings and promotional deals, so if you are serious about changing your home, you don't want to miss this. Show hours are 10 a.m. – 6 p.m. Friday, Oct. 4, 10 a.m. – 7 p.m. Saturday, Oct. 5 and noon – 6 p.m. Sunday, Oct. 6. Children age 12 and under and adults age 65 and older (with I.D.) are admitted free. On-site parking is free. The Cobb Galleria Centre is located at Two Galleria Pkwy., Atlanta, Ga., 30339. The Fall Atlanta Home Show's 24-hour information line is 770/798-1997.
According to data compiled by the American Community Survey, the Atlanta metro area has a median income of $54,628 for 2012, which is higher, but not drastically so, then the number in 2011–$53,681. In addition, the poverty level was analyzed. In 2012, the poverty level was 16.6 percent, and it was a slightly smaller number than 2011's 16.8 percent. The Atlanta local movers have also found that the amount of residents without health insurance in the area decreased over the comparative time period, with 2011 showing 19.7 percent had no coverage, and 2012 showed that 18.4 percent lacked coverage.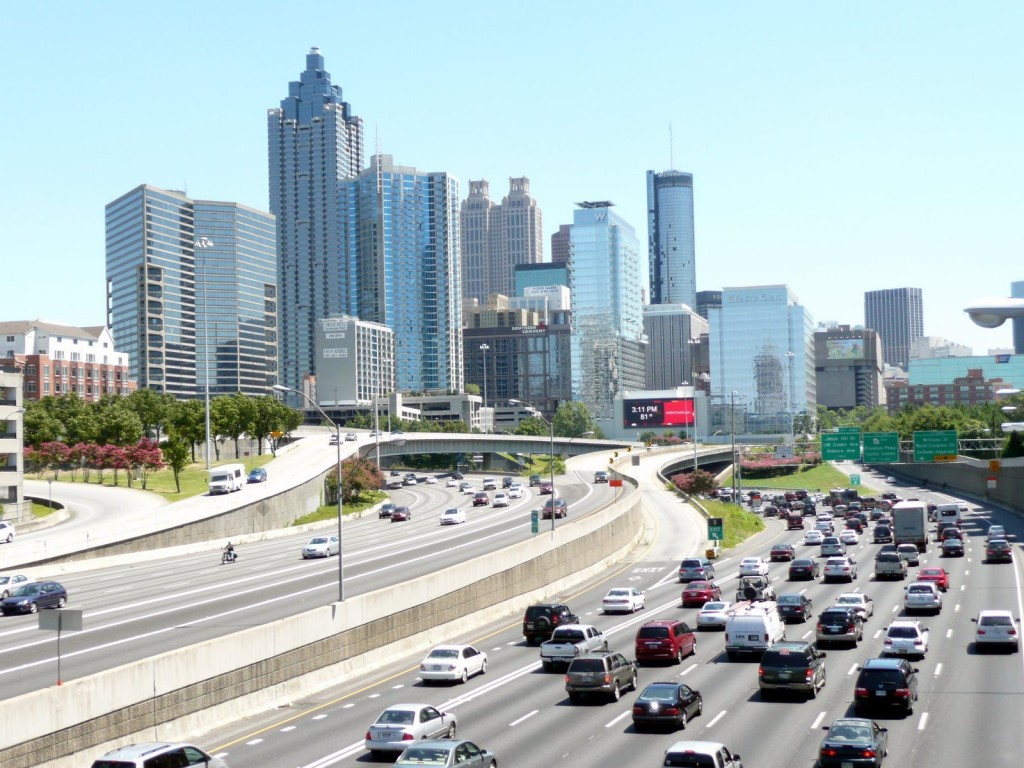 The median value for housing in the Atlanta metro was $160,800 according to 2012 census data, which was a decrease from the value in 2011–$166,100. Rent values stayed about the same, with an average of $929 in 2012 ($935 in 2011) consisting of rent + utilities. The survey covered a wide variety of statistical data, from education to employment, commute times to languages spoken, and everything in between. So how does Atlanta compare to the national average? The national median income is at $53,607, and the national median price for homes was $188,300. Rental rates are about $925, which is pretty parallel to the Atlanta market. For additional data on the Atlanta metro area, you can check out this article here.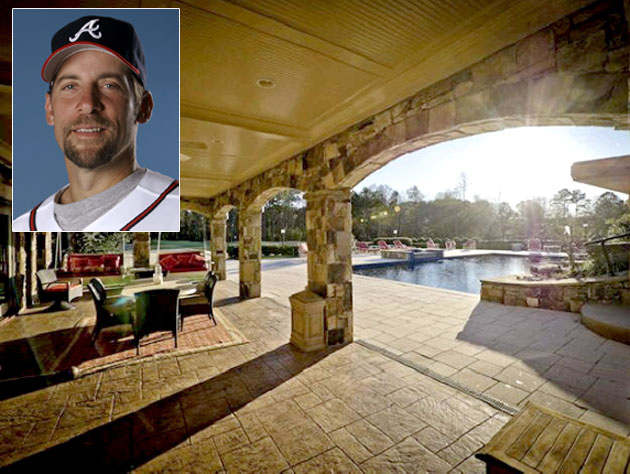 An exciting new property is available for sale in the northern Atlanta suburb of Milton, Georgia how that former Braves' pitcher John Smoltz has put his massive mansion on the market. The property is tailor-made for the avid sports fan, and it even includes a multi-million dollar sports complex out in the backyard, consisting of a full-scale basketball court, full tennis court, jogging trail, swimming pool with waterslide, 18-hole golf course, and stocked fishing pond. The Alpharetta local movers have learned the inside is graciously outfitted as well, and the 18,000 square foot home has 10 full bathrooms, 4 half bathrooms, and 10 bedrooms.
The home was built in 2002 and there is an eight car garage, a studio apartment, and an au pair suite within the property as well. The home is on the market for $7.2 million, and it sits on almost 20 acres. A study back in 2011 found that Milton is the best place to live in Georgia, as it is ranked with a high quality of life, educated residents, ample housing and a median household income that is double the national average.
The city council in Alpharetta has already approved the proposed idea for a City Center, but there are still many details that must be presented, discussed and voted on before plans are anywhere near solidification. The Atlanta commercial movers have learned that some topics for discussion include qualification for the project like a newly revamped City Hall, a small park, a branch of the Alpharetta library and a parking structure.
The City Center plans will be discussed Monday, September 16, at 7:30pm. The meeting will take place at the current Alpharetta City Hall. The project will seek to develop 22 acres of downtown Alpharetta, and it will seek to attract business and investments to this area of town. The project is also very community driven and will provide places for community events, picnics, resident and visitor activities, and an atmosphere that attracts people to come and spend time and money.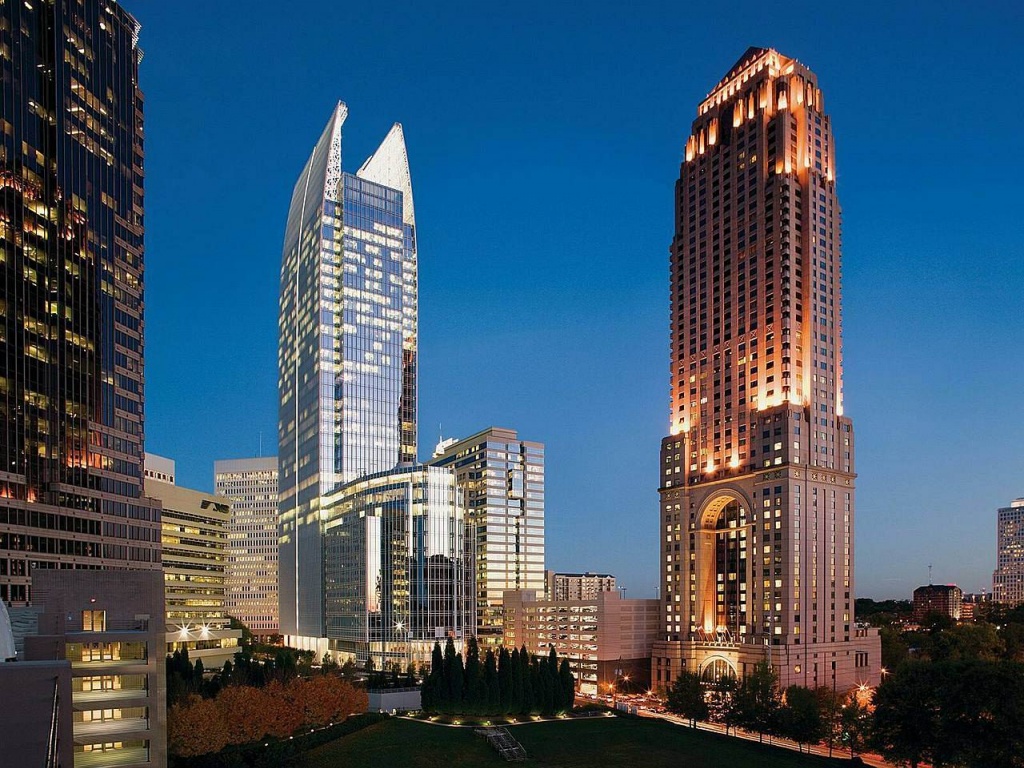 Interested in sharing your thoughts on the project? Stop by the meeting on September 16 and let your voice be heard by the city decision makers of Alpharetta.
In metro Atlanta, apartment prices aren't just strengthening, they are gaining at a monumental pace. Following a long period of vacancies and uncertain futures, sky high towers in the Atlanta metro are selling for sky high sticker prices to new investors and management companies. The Atlanta commercial movers have found a variety of complexes that have sold recently:
-Preston Pointe at Windemere for $46 million (bought for $36 million in 2007)
-Dunwoody Station for $73 million (last sold in 2009 for $47 million)
-Tuscany at Lindbergh $49.5 million ($50.5 million in 2006)
Higher purchase rates translate to higher rental rates, and many cases of rental listings in Atlanta have bypassed even the peak rents of 2007. However, the Atlanta movers are curious–is this kind of growth sustainable? Perhaps only time will tell.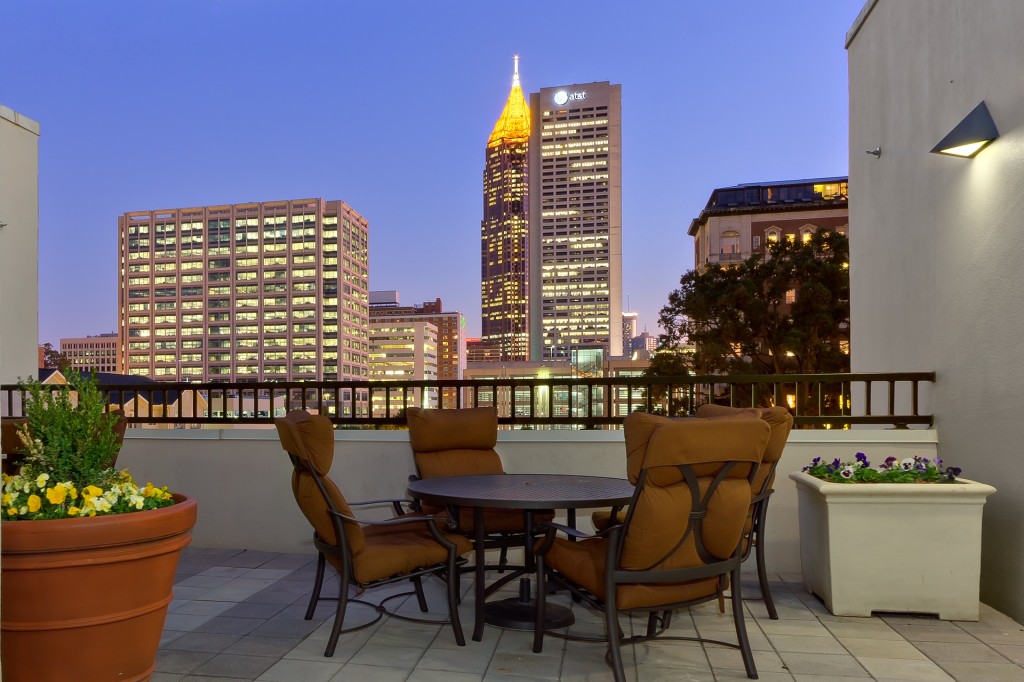 Atlanta's job market is gaining significant momentum according to the Bureau of Labor Statistics, whose data shows that 10,000 jobs were added to the Atlanta metro this past June alone. Of that total number, the jobs were divvied up among professional and business services, leisure and hospitality, and commercial real estate and construction. If employment numbers continue to rise, the real estate market for the region will substantially strengthen.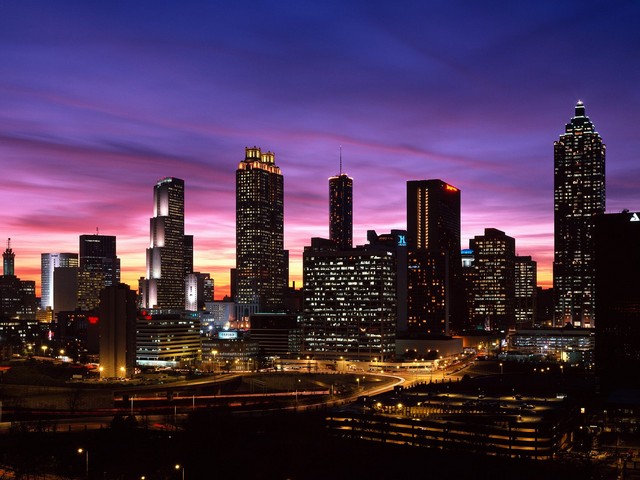 The Alpharetta local movers have found that this June marked the fourth occurrence since 2010 that at least 10,000 jobs were added in one month, with the other times in October 2012, February 2011, and October 2010. It is likely October jobs were seasonal for the holidays and tapered off as the new year began–but summer growth shows signs of longevity.
The Atlanta economy as a whole is showing positive growth, and the region is climbing the economic index with current ranking at #65 of the #102 major metropolitan areas in the US for July 2013.